Los hombres que inventaron las películas:
Raoul Walsh (R. Schickel, 1973) SATRip VOSE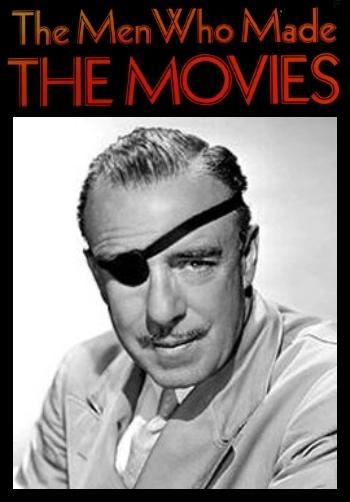 In 1972 and '73, film critic Richard Schickel made an 8-part series for American public television: 'The Men Who Made the Movies'. Each episode featured a prominent Hollywood director discussing his career in an on-camera monologue (actually an interview, with Schickel's questions edited out), interspersed with generous clips from his most famous films, accompanied by somewhat overwrought narration (written by Schickel and spoken by Cliff Robertson). It's regrettable that Schickel did not include Fritz Lang, William Wyler and John Ford in this series: all three were alive at the time, although Ford was quite ill.
The Raoul Walsh episode begins with some discussion of Walsh's early film career as an actor; we see a clip from D.W. Griffith's 'Birth of a Nation', in which Walsh (as John Wilkes Booth) assassinates Lincoln (played by Joseph Henabery). According to Walsh's self-deprecating commentary, he became a movie actor when a director approvingly noticed the distinctive way Walsh picked his nose! Regrettably, this documentary does not include any footage from 'Sadie Thompson', in which the handsome and athletic young Walsh reached his peak as a self-directed leading man: when Schickel made this series, the 'Sadie Thompson' negative (owned by Gloria Swanson) was partially damaged and not legally available.
Walsh discusses the incident that ended his acting career: while starring in and directing 'In Old Arizona' on location, Walsh drove his jeep towards a jackrabbit that jumped through his windscreen, shattering it. A sherd of glass destroyed Walsh's eye. Walsh wore an eyepatch for the rest of his career; tragically, he went blind in his remaining eye a few years before he died. This documentary doesn't mention the notorious confrontation between Walsh and John Ford. The one-eyed and eyepatched Walsh resented Ford, who had two eyes but affected an eyepatch to conceal the bloodshot condition of one eye.
In the footage here, Walsh describes an incident from his pre-Hollywood life, when (as an assistant to a French dentist) he accidentally killed a patient by giving him too much gas. Let me offer a theory here. The 1933 film 'One Sunday Afternoon' is about a dentist who has a chance to murder his despised rival by 'accidentally' (on purpose) giving him too much gas. Raoul Walsh did not direct the '33 'One Sunday Afternoon', but he remade it as 'The Strawberry Blonde' and then he re-remade it under its original title, as a musical! Why was Walsh so attracted to this particular story? My theory is that he felt a need to expiate some self-imposed guilt for his own unintended act of dental manslaughter.
Among many other clips from Walsh films, we see a brief clip of Marguerite Churchill and John Wayne in 'The Big Trail'. This big-budget Western was supposed to be John Wayne's breakthrough film, before Ford starred him in 'Stagecoach' ... yet it flopped, and no reason is given here for the failure. In fact, 'The Big Trail' was filmed in a very unusual aspect ratio, and most cinema managers didn't want to refit their screens to accommodate it.
All eight episodes of 'The Men Who Made the Movies' are well-made, highly entertaining and informative, although they tend to concentrate on the most well-known films of their respective subjects. The Raoul Walsh segment is especially useful, due to the fact that Walsh gave so few interviews. Towards the end of his life, in failing health and nearly blind, Walsh wrote an autobiography called 'Each Man in His Time': a poorly-written book. Unfortunately, while he was writing his memoir, Walsh refused to grant interviews to other authors, as he wanted to conserve for his own book all his best anecdotes about his life and career. And what a life and career this man had!
Despite a few flaws, I'll rate all eight episodes of 'The Men Who Made the Movies' a perfect 10 out of 10
Código: Seleccionar todo
Datos del ripeo: 
video divx   audio mp3 192 kbps
Tamaño en disco; 387 MB (405.976.420 bytes)
Video:
Duración: 00:55:11  min.
Ancho de fotograma: 720
Alto de fotograma: 536
Velocidad de datos: 122 Kbps
Velocidad de bits: 192 Kbps
Velocidad de fotograma: 25 fotogramas/segundo
Audio:
Archivo 192 Kbps

Enlace:
The men who made the movies.Raoul Walsh(R.SchickeL,1973)SATrip.Vose-navarrete.avi [387.17 Mb]
Dedicado a los amigos foreros Geminis y Fluidoramon
Hasta pronto y que lo disfrutéis.